Ford Dealer Elmhurst IL
Welcome To The Ford Dealer Elmhurst Residents Trust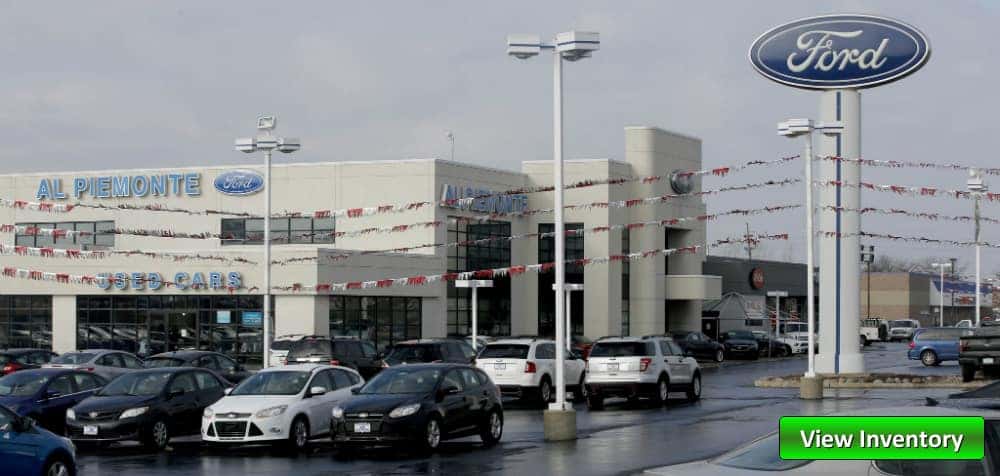 Elmhurst, Illinois is one of those quiet towns with a fantastic community and a lively downtown area. Even though it has only about 50,000 residents, it's still the perfect haven for families and professionals.
Al Piemonte Ford has always offered a wide range of services to residents of this charming town. Whenever you are in need of a new Ford, or if you just want to do a routine checkup, you can always count on us.
In addition, if you are looking for used Ford vehicles near Elmhurst, our dealership is the best place for you. We can provide you with excellent service and a top-quality vehicle you can afford.
Ford Models For All Types Of Elmhurst Driving
Elmhurst residents love their vehicles, so it's no surprise to see them at our Elmhurst Ford dealership. After all, Al Piemonte Ford can offer you a variety of different models and financing solutions.
When you visit us, our friendly staff will guide you through the process and help you pick out the best type of vehicle for your family. It could be a regular Ford car, a van or maybe even a crossover.
Whichever model you pick, you can rest assured knowing you are choosing a high-quality vehicle. We regularly update our new vehicle inventory, so remember to drop by Al Piemonte Ford near Elmhurst, IL and take advantage of our premium offers.
Furthermore, we also offer pre-owned Ford cars and trucks as well as commercial vehicles.
A Huge Selection of Pre-Owned Ford Vehicles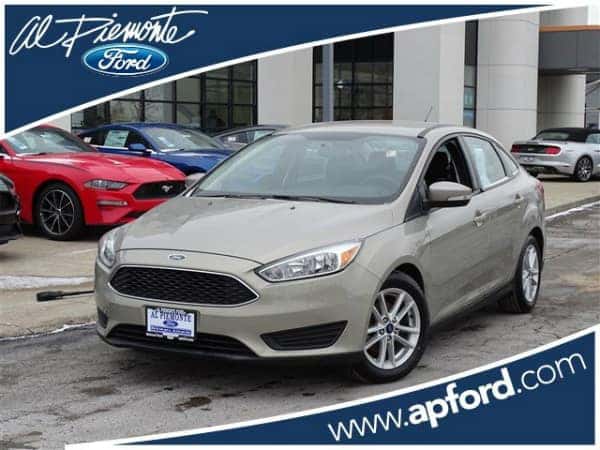 We know that some people cannot afford a new vehicle or simply prefer buying used. At Al Piemonte Ford we appreciate that and love hand-picking the used vehicles we offer on our Elmhurst dealership lot.
When looking for a pre-owned vehicle, it is vital to check the quality. Therefore, when you visit Al Piemonte Ford, you will be amazed by our selection. We take great pride in offering the most well-maintained used cars.
Simply put, we offer reasonably priced used vehicles that are in top-notch condition. In addition to that, we also offer flexible financing options so that you can drive home in a great vehicle without breaking the bank.
Service, Parts & Financing Convenient For Elmhurst Residents
If you are trying to find reliable Ford service near Elmhurst, look no further. Al Piemonte Ford is here to help!
Our technicians specialize in Ford vehicles, and they can easily do a routine check for your car and find out what the issue is. If your vehicle needs a new part, there's a good chance we already have it in stock.
However, if it happens to be out of stock, don't worry about it. We will promptly order it for you, and it will arrive in just days.
When it comes to financing, different people have different needs. At our Elmhurst Ford dealership, we offer a wide variety of financing options. When you visit Al Piemonte Ford, our staff will treat you like family as they understand your needs, financial situation and budget. Our well-trained employees will waste no time in finding the best financing option for you.
If credit history is a concern, there's no need to worry. Our staff has decades of experience and relationships with dozens of banks and lenders. We will do everything in our power to get you the best possible terms..
What Customers Say About Our Ford Dealership Near Elmhurst, IL
When it comes to dealerships, customer service is often the selling point. At Al Piemonte Ford we believe in customer appreciation. After all, we wouldn't have our Elmhurst, IL dealership if there were no satisfied customers.
Therefore, we pride ourselves on our staff and our ability to meet our client's needs. Customer satisfaction comes first, and because of that, our working hours are dedicated to our clients. Whether you need a quick car repair, or you're trying to stay within your budget while buying a vehicle, we are here to support you.
Among our customer reviews, you will see how much effort we put into our customer service. We are always trying to improve it and, if there is ever a problem, our staff is well-equipped to deal with it.
Choosing Al Piemonte Ford means choosing a trustworthy dealership that can help you get what you need. Thus, you can rest assured knowing you will leave our dealership near Elmhurst, IL with the perfect car and an amazing experience.