Service
Ford Service Department With Great Service
The Al Piemonte Ford Service Department knows your Ford, Lincoln or Mercury vehicle best. Period! Our Staff of Service Technicians are continually being factory trained to ensure the proper maintenance and repair of your Ford, Lincoln or Mercury vehicle. We use Genuine Ford, Lincoln and Mercury Parts.
All cars and trucks need regular "check-ups" to ensure that all parts are in working order, fluids are at the correct levels, and worn out parts are properly replaced. Our expert auto mechanics are Ford, Lincoln and Mercury certified auto repair specialists.
Your Ford, Lincoln or Mercury vehicle works as one unit, and is intended to provide you safe, reliable transportation. This means that all the parts are interrelated. Ignoring maintenance may lead to trouble. Many times you may notice either a specific part – or an entire system – fail. Neglecting even simple routine maintenance, such as changing the oil or checking the coolant level, can lead to poor fuel economy, unreliability, or costly breakdowns. It also may invalidate your vehicle's factory warranty.
Your vehicle represents a significant investment, and taking an active role in maintaining your vehicle will help you protect this investment. Proper car service and maintenance will help extend the life of your Ford, Lincoln or Mercury and preserve its value. In addition to helping you avoid costly repairs down the road, regular maintenance will optimize your Ford, Lincoln or Mercury car's performance, safety and fuel efficiency.
Call us at 708-345-1575 or schedule a service appointment today.
Mon - Fri

9:00 AM - 9:00 PM




Sat

9:00 AM - 6:00 PM




Sun

Closed
Mon - Fri

7:00 AM - 7:00 PM




Sat

7:00 AM - 5:00 PM




Sun

Closed
Mon - Fri

7:00 AM - 7:00 PM




Sat

7:30 AM - 5:00 PM




Sun

Closed
Mon - Fri

7:00 AM - 6:00 PM




Sat

7:30 AM - 4:00 PM




Sun

Closed
Mon - Fri

7:00 AM - 6:00 PM




Sat

7:30 AM - 4:00 PM




Sun

Closed
Mon - Fri

7:00 AM - 5:00 PM




Sat - Sun

Closed
Al Piemonte Ford Provides Auto Service Repair Maintenance Services Including: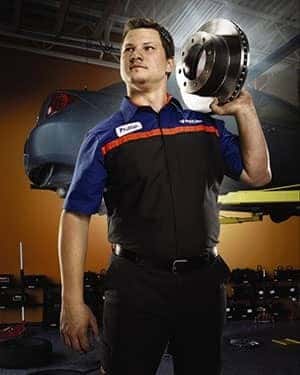 Quick Lane Oil Changes
Tires
Tune-Ups
Car Brake Repair
Mufflers
Shocks and Struts
Alignments
Climate Control
Preventive Maintenance
Air Conditioning
Performance Exhaust
Batteries
Shuttle Service