Ford Dealer Oak Park IL
Explore Our Highly Rated Ford Dealership Near Oak Park, IL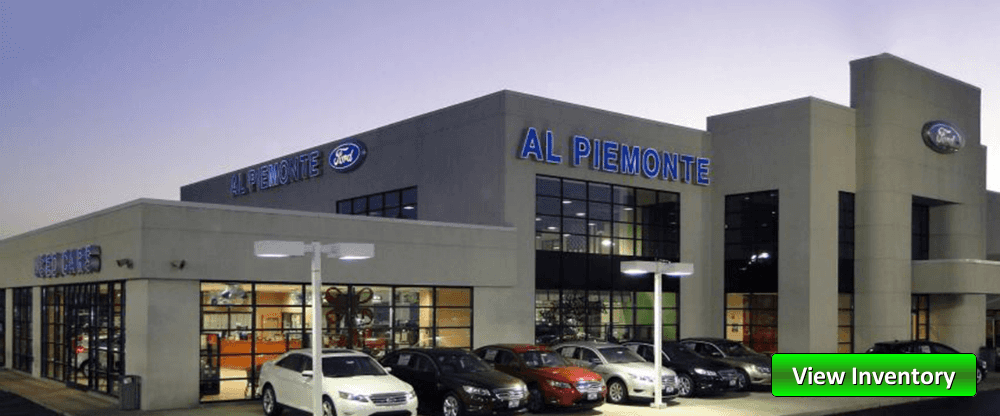 Are you trying to find the best vehicle for your family, but you still don't know where to look? Well, Al Piemonte Ford near Oak Park, IL will undoubtedly provide you with a fantastic solution.
Residents of Oak Park, IL enjoy living in a special and historic town. Ernest Hemingway and Frank Lloyd Wright are both one-time residents. The community is ever-growing, and because of that, residents are often on the lookout for deals and great customer service. Now, there is a Ford dealership near Oak Park, IL that can tend to all of those needs.
All Of Our Ford Dealer Services Offered To Oak Park Residents
Oak Park residents can come and visit Al Piemonte Ford at their convenience. If they are looking for new Ford cars or trucks, our staff will guide them through our inventory so that they can make an informed buying decision.
In addition, our service department is waiting for your call if you ever need maintenance or repair. We are proud of our well-trained technicians, and we are confident that they will be able to give you the best service in the Oak Park, IL area.
Furthermore, our Oak Park Ford dealership also offers flexible financing options and a huge selection of parts. Our staff will give you the best deal for original Ford parts, and we'll do it as fast possible.
Among other services, we are also able to offer you an amazing selection of pre-owned cars, all competitively priced. Our goal is to help you shop smart so that you too can enjoy a wonderful vehicle without breaking your budget.
A Huge Selection of New & Used Ford Vehicles in Oak Park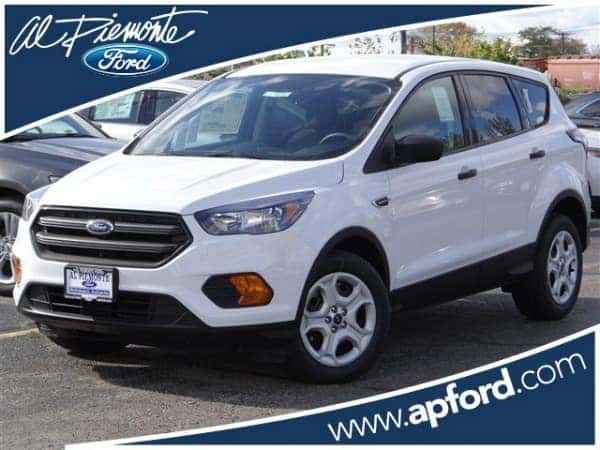 When you go to our website, you can easily browse our new vehicle inventory. But remember, if you don't see the exact vehicle you're looking for, we can help you find it. So, make sure you visit our Ford dealership near Oak Park, IL and take advantage of our offers.
If you're interested in a pre-owned vehicle, you can always check out our used Ford vehicles in Oak Park. Even though this is a selection of pre-owned cars and trucks, you don't have to worry about the quality. We can guarantee you that all of these vehicles have gone through a thorough inspection.
If you are a business owner, you are probably looking for commercial Ford vehicles in Oak Park, IL. Luckily, Al Piemonte Ford has you covered. You can go through our carefully curated selection and pick the vehicle that will meet all of your business needs.
A Wide Range of Financing Options
We know that figuring out your financial situation can sometimes be a struggle. Because of that, our financing department is specially designed to help you with any sort of financing needs you may have.
At Al Piemonte Ford, you don't have to worry about credit. Our financing department is very experienced and we have developed strong relationships with a wide variety of lenders over the years. We are well equipped to handle any credit situation.
Our customers are the most valuable part of our dealership and we want to go the extra mile for them. Hence, when applying for financing, we can offer you a wide range of options. Regardless of your credit, we have a solution to meet your needs.
What Our Customers Say About Us As An Oak Park Ford Dealer
Our customers are the ones that provide the best insight into how we operate. Their feedback is often the best indication of our performance as an Oak Park Ford dealership.
At Al Piemonte Ford, we let our customer reviews speak for themselves. We appreciate the fact that our efforts are often recognized, and that many customers choose to return to us. Generations of families have come through our doors, and they have left with great deals on amazing vehicles.
Al Piemonte Ford is the place for you if you are looking for a reliable dealership. We will guide you through all parts of the buying process and we will help you find the right vehicle for your needs.
Our commitment to quality and customer satisfaction makes us one of the highly rated Ford Dealers in Oak Park, IL.