Introducing The 2021 Ford Mustang Mach-E | Al Piemonte Ford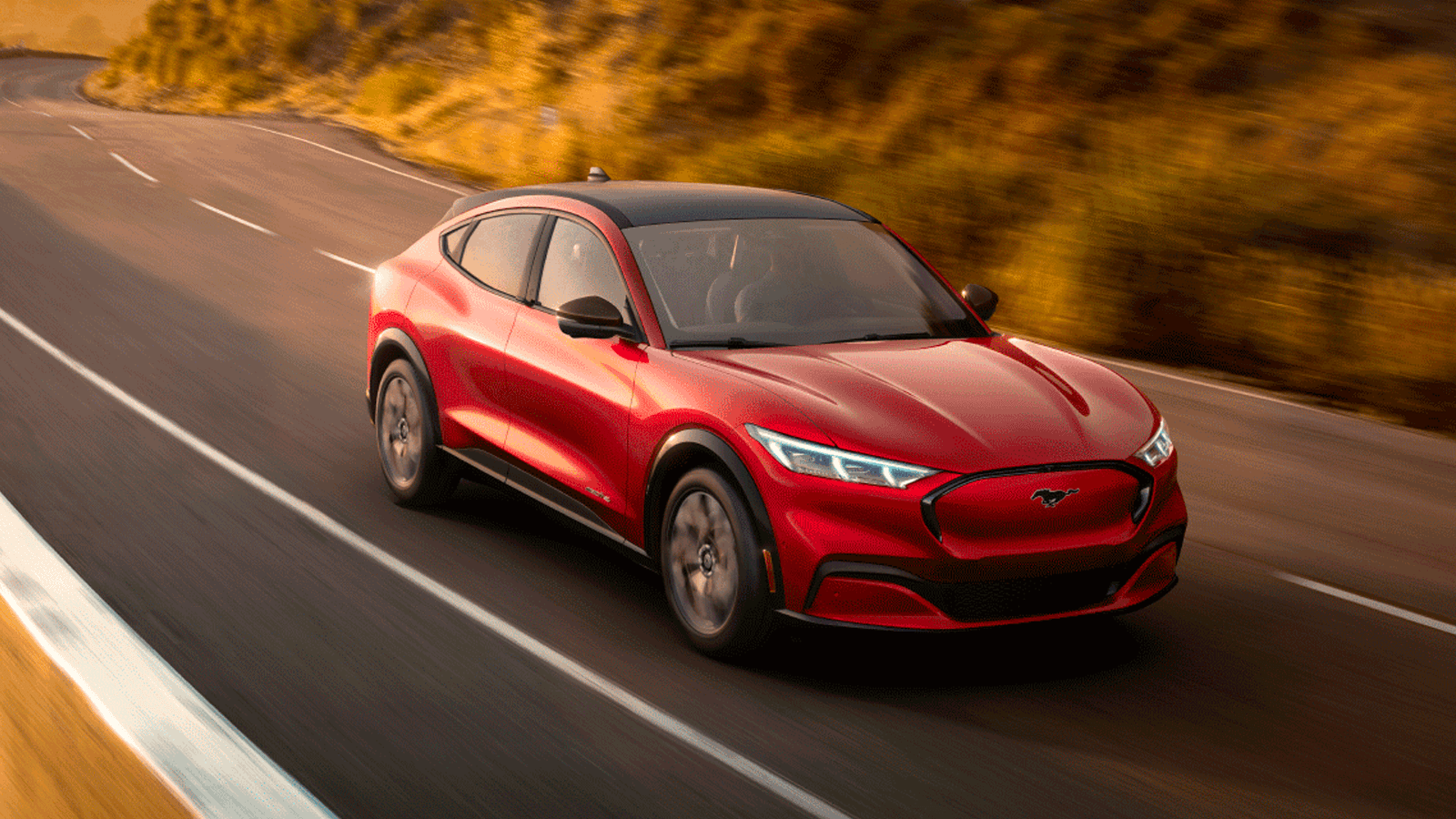 ORDER YOURS TODAY!
Ford engineers have created a thrilling and unique addition to the Ford family, harnessing the heart-pounding power of the Mustang and making it electric, so there's no burning through gasoline. This is the first time in 55 years that the Mustang line-up has been expanded with Ford's first all electric SUV, and the first electric Mustang model. It produces zero emissions, meaning that you can take advantage of its incredible strength while also reducing your carbon footprint. To find out more about this exciting new offering, visit us at Al Piemonte Ford, where we offer award winning service, great prices and specials, and a great selection on all Ford vehicles in the Chicagoland area.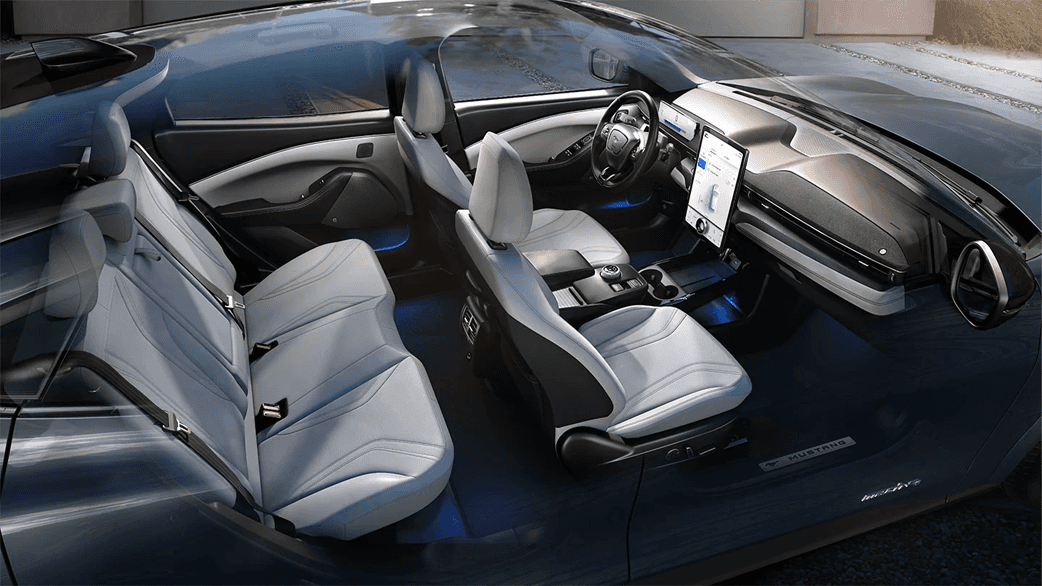 MUSTANG MACH-E – ELECTRIC PERFORMANCE COMBINED WITH POWER
The Mustang Mach-E was designed as an electric vehicle (EV) with a long range that also offers the Mustang handling and performance you know and love, making it fun and exciting to drive. With plenty of power, impressive interior space, and multiple storage options, it will be sure to enhance your daily drive. It comes standard with rear-wheel drive, but depending on the model, you can opt for a new AWD system. The standard battery offers a range of up to 230 miles for RWD cars, or an extended range battery can enable travel for up to 300 miles, with plenty of power for daily commuting and road tripping with fewer stops in between. The power output ranges from 255 horsepower and 306 pound-feet of torque in base models to 459 horsepower and 612 pound-feet with the GT Performance Edition. Targeted zero to 60 mph time varies from the mid-6 to mid-3-second range depending on the model.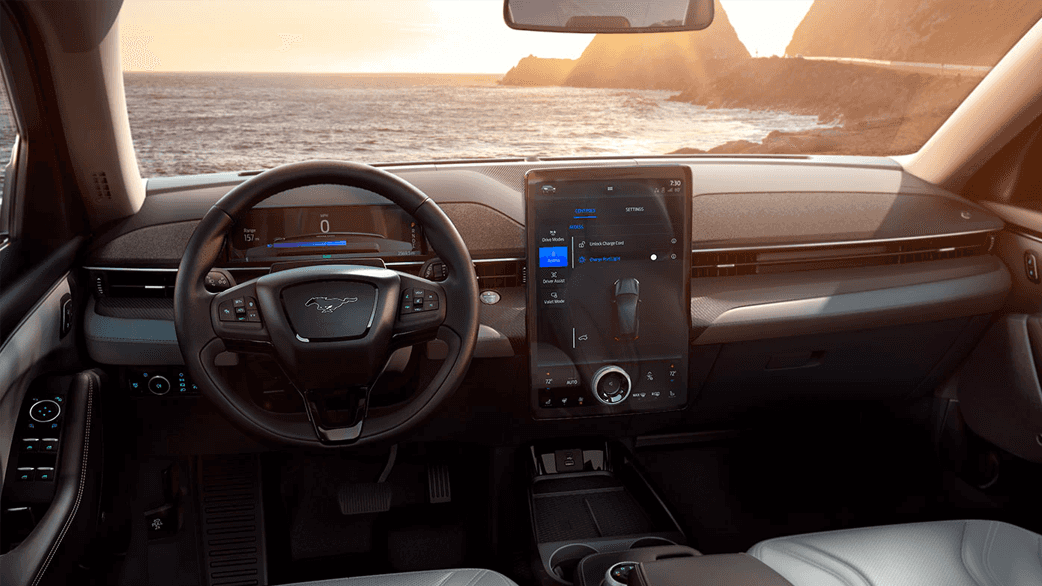 TAKE CHARGE WITH MUSTANG MACH-E
Various charging options are available with the Ford Mustang Mach-E. You can charge up overnight at home, or if you're on the road you can access the largest public charging network in North America offered by automotive manufacturers. The Mach-E can charge up to an estimated average of 47 miles of range in about 10 minutes, and get up to 80% of the battery charged in 45 minutes with a 150kW DC Fast Charger.
EXPERIENCE MUSTANG MACH-E INNOVATIVE FEATURES AND MORE
Going green and exploring more eco-friendly driving doesn't mean sacrificing details, technology or luxury.  Some of our favorite features on the Mustang Mach-E include:
SYNC communication, navigation and entertainment system with advanced user friendly swipe and pinch controls, and a 15.5 inch touchscreen.

Phone as a key feature, plus automatic seat, mirror, instrument panel, and lighting adjustment to your liking.

E-Latch system so when your Mustang Mach-E recognizes you, it will present an illuminated button and with one simple touch, the door opens.  It knows when you leave too, and locks itself.  

Front trunk storage unit featuring 4.8 cu ft/139.5 liters of cubic storage.  It's drainable, so you can fill it with ice for your next BBQ or tailgate party!  There is also 59.7 cu ft of cargo space behind the front seats.

Three selectable drive modes – whisper, engage and unbridled

Ford Co-Pilot360 features such as Pre-Collision Assist with Automatic Emergency Braking, Post-Collision Braking, and more.

Panoramic fixed-glass roof

Premium B&O sound system

FordPass™ Connect with 4G LTE Wi-Fi Hotspot

And much more!
 
To find out more about the upcoming 2021 Ford Mustang Mach-E, and to schedule a test drive when it is available, contact us at Al Piemonte Ford.  We will have frequent updates and we look forward to assisting you!